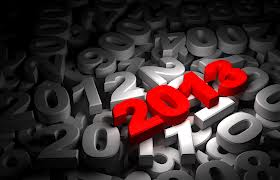 Last week Step Up Leader participated in the first "Make 2013 Your Best Year Ever" workshop along with Dr. Carmella Sebastian and Michelle Bauer, President of Common Language.  Audience members were women leaders, business owners, and entrepreneurs.  What they all had in common was a strong desire to learn something new, shake something up, and come away with something different.
It seems that what most people appreciated was a new way to think about structure, strategy and direction for health and wellness, career, and personal branding.  Each of us as speakers gave attendees some of very best tips and tools, and did so with laughter and vulnerability.   They told us in spades that their expectations were exceeded!  Participants received valuable information they could use immediately.
Here are my Top 5 Tips for making your career in 2013 the Best Year Ever (and beyond)…
Tap into Where Leadership Lives (it's not where you think)!

Uproot the Seeds of Stress and Overwhelm

Discover the Secret Sauce of Engagement with Others

The Three Words to Remember No Matter What

How to Sustain the Gain!
For many, the cool sip of water was refreshing, but some others want to drink more deeply.  If you would like to drink more deeply, we want you to join our learning community to take ancient wisdom and integrate it into your world at work and at home.
You have several opportunities to do that right away so your 2013 gets off to a running start:
2) Join our first teleclass of 2013 on March 2.  Step Out of Overwhelm and Into Your Own Brilliance!  Early-bird discount of $100 off is available until Feb. 1.
No matter what you choose, we hope you will choose to incorporate the leadership lessons available in this body of work.  We are committed to helping those who lead and influence learn to integrate strategy, execution and inner brilliance.  Our process combines timeless, ancient wisdom with the essentials of solid business management.  Your results are sustainable as you breakthrough with joy as never before.
In this, the first month of the New Year, make a commitment to learning something new.  Something that stretches you and helps you go to your edge, wherever that may be. 
In so doing, you will indeed make 2013 YOUR best year ever!