You are one step closer to becoming an Inner Switch™ leader.
When you do, you will learn the secrets to outer results and success begin within yourself. I will show you how, and partner with you step-by-step all along the way. My clients enjoy harmonious, joyful, effective and responsive partnerships with colleagues, friends and family. You can too!
Fill out the form below to apply for your free 1:1 Leadership Discovery Session
Skeptical? This short video reveals how you can benefit from our strategy session conversation.
Imagine leading your business and your team with clarity and courage toward your dream vision.
You awaken each day excited to take on new challenges, because you trust in your new capabilities and the support systems you've built around yourself.
Your first step is a 30-minute "Leadership Discovery Session" where we will explore your leadership challenges and determine the best strategy to overcome them.
Your employees join you in the passionate pursuit of your goals. When there are bumps in the road, you are able to navigate them with grace, ease and your ability to have productive and effective conversations that build trust. You can make effective requests to delegate, get help, involve and develop others.
Mindfully prioritizing your time and organizing your day, you're able to expand your business without worry or fear, because you trust your ability to FOCUS, to keep evolving and to produce results with less overwhelm and stress … to get more done, faster than ever before.
Team members enthusiastically follow your lead – and contribute to your shared success. Exhaustion and stress evaporate, replaced by passion and fearlessness. You bring joy to your business, and your business is joyful, thriving and sustainable.
The balance you've created reflects in your home life, where you've finally taken care of what matters most. You've transformed your formerly chaotic and distracted energy to clarity and presence. First for yourself, then for your family … and beyond.
For a motivated, high-achieving leader like you, this outcome IS attainable!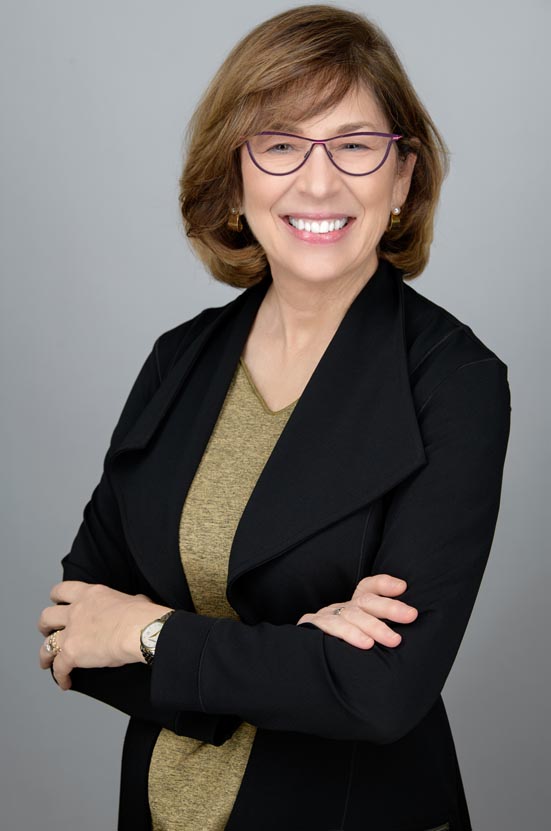 See what clients from a wide range of companies and industries have to say about working with Susan
"I count you among my blessings, one of the magic tools on this hero's journey. When I talk about you to others, it's hard to explain how instrumental you are in helping me improve my leadership capacities. Unlike a lot of coaches who focus on systems and processes to correct or encourage behaviors, you listen more deeply to uncover the underlying issues and opportunities both within my organization, but most especially within myself – which provides for real, inner growth. You are truly a guru. I highly recommend you to Founders, CEO's, and other senior leaders who want to accomplish more by being more powerfully themselves."
S.G.- Founder and CEO
Technology company
"As a result of our work with Susan, we are enjoying superior employee engagement, retention and a quadrupled sales pipeline in 6 months. Our individual and collective leadership has been elevated, thereby positioning us for the next level of success. I am confident that we now have a strong foundation for scale-ability. I enthusiastically recommend working with Susan!"
V.K.- Founder and CEO
Technology company
"As a leader with high expectations for myself, I wanted to grow my leadership presence and my ability to influence others. Working with Susan, I gained a better understanding of who I am as a leader and a person. I am more confident in my focus, vision and purpose. Susan has a unique way to sense, feel and connect with her clients, thus bringing layers of depth, reflection and thinking into each conversation. Each session felt energizing, enlightening and a moment of pure bliss in my otherwise hectic days. I learned that it is important for leaders to stop, breathe and listen to what our mind and soul are telling us---or not telling us. I will highly recommend Susan to my circle of friends, broader network and anyone who is looking for an Executive coach. It has been an AMAZING journey for me and I hope others can benefit from the same."
A.K - President
Global Educational organization
"Susan is truly gifted as an Executive Coach. She has worked one on one with our shareholder group and with our senior leadership team in a group setting. Her approach is customized to the individual(s) and has made a huge impact on individual and team effectiveness. I would recommend her without reservation for anyone looking to elevate their leadership skills."
C.B.- Founder & CEO
Technology company
"My company hired Susan as my coach to help prepare me for succession to CEO. Susan was selected based on her professional proposal, reputation and blue-chip credentials. She exceeded expectations. Under a highly accelerated game plan, Susan was able to effectively prepare me for not only the role, but the interview itself. We accomplished all of our goals which should have taken over a year within only 4 months. Susan is highly organized, efficient, extremely knowledgeable and always prepared. Susan is definitely an excellent choice for an executive coach to help with a wide range of development opportunities at the senior leadership levels.
A.S.- COO
Manufacturing company
"Susan integrates a wealth of knowledge into easy to understand concepts. There is a nice balance of Eastern and Western practices and philosophies which together prove very effective. Susan has a relaxed manner which allows individuals and groups to quickly get to the core issues. I was impressed how she was able to be effective with so many different individuals in our organization. At the end of our two-day session we were amazed at how much we were able to accomplish. We all look forward to continuing our advancement with Susan's help."
S.A. - Founder and EVP
Entrepreneurial company
"Susan has been a breath of fresh air for me, Susan's innate ability to understand who I am has enabled her to develop the leader in me. Through Susan's mentoring I have been able to begin to change the culture at work, and it has made me a better listener. I recommend that anyone who needs to work on their Leadership skills contact Susan right away."
B.D.- CEO
Construction company with 200 employees