The Covid-19 pandemic is testing us in unimaginable way. As leaders, it is critical that we be mindful of its impact on our work, including our ability to concentrate, our mood, our energy levels, and on our communication.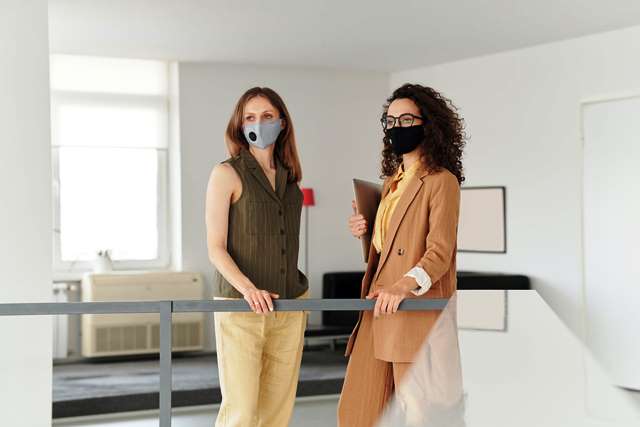 According to an article in this week's Scientific American, "At one point roughly one-third of the planet's population was under orders to stay home. That means 2.6 billion people–more than were alive during World War II–were experiencing the emotional and financial reverberations of this new Coronavirus. "[The lockdown] is arguably the largest psychological experiment ever conducted," wrote health psychologist Elke Van Hoof of Free University of Brussels-VUB in Belgium."
The article states that "the science of resilience shows that while as many as two-thirds of people in the past recover from difficult experiences without prolonged psychological effects…yet as many as one-third suffer from real psychological distress for years."
"Even if most individuals prove resilient, the toll of the ­COVID-19 disruptions and the sheer numbers involved have experts warning of a mental illness "tsunami." People face a multiple wallop:
the threat of disease,
loneliness of isolation,
repercussions of job loss and
Depression, anxiety and post-traumatic stress will undoubtedly follow for some."
What can we do to help improve the quality of our work together right now?
We need to acknowledge the space we are inhabiting. It's not normal—not even close. When we create space for people to share their personal experiences, we help them create emotional safety and connection—something we all need a lot of right now.
Here are 5 tips to use in team meetings:
Always do a quick "check-in" to assess mood and emotions before meetings; one or two words will do.
Engage in a mindful centering practice to bring everyone into the present moment through deep belly breathing and relaxation for a few minutes—this promotes clearer thinking and emotional regulation.
Invite sharing: "what's one thing you've done in the last week that's been joyful for you?"
What's one thing that's been challenging for you?
Conclude meetings with a one or two-word "checkout"
When the pandemic hit, I knew what my clients and others most needed were resources to understand and enhance their resilience. As such, I offered a number of webinars to offer practical tips and tools on leadership resilience. You can find them on my YouTube channel. Please like and share if you find them helpful!
Stay safe, stay well, and stay connected to what matters most for you.