Step Up Now Reader Action Guide
This Reader Action Guide will help you implement all the ideas you've learned in Step Up Now so that you can:
Identify and connect with your passion
Clarify your direction and focus on what's important
Create simple, sustainable practices for maximum performance
Empower yourself as a leader
Achieve outstanding results joyfully!
To receive your Reader Action Guide and a complimentary subscription to my Laser Leadership  Lessons, simply register with your first name and primary email address in the form provided.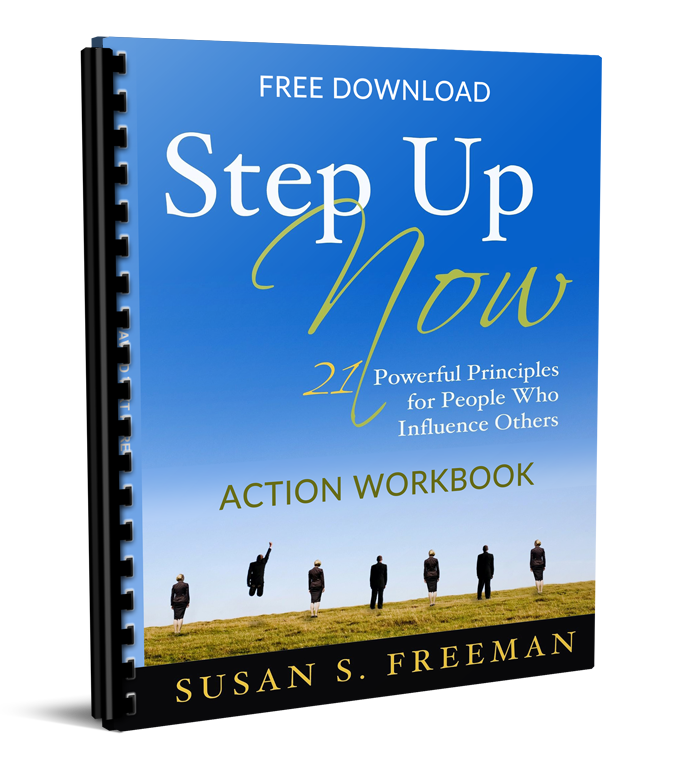 Schedule a Complimentary Leadership Discovery Session
Imagine leading your business and your team with clarity and courage towards your dream vision

.
You will awaken each day excited to take on new challenges because you trust in your capabilities and the harmonious, empowered teams with whom you work.
Your first step is a 30-minute "Leadership Discovery Session" where we will explore your leadership challenges and determine the best strategy to move forward.
Ready to Start Your Journey to Leadership Success?
SCHEDULE A COMPLIMENTARY LEADERSHIP DISCOVERY SESSION WITH SUSAN